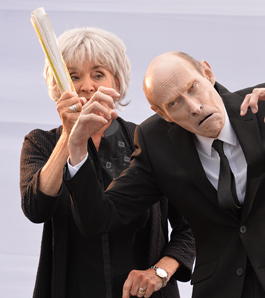 Wednesday
Today's topic: Recipes
For those days when I am out and about and busy with shopping, gardening, or whatever else takes my fancy, I have found it very useful to have some easy recipes to hand that Glynn can prepare while I am out so when I get back my tea is ready and waiting!  Here is one of my favorites:
Margie's Easy Shepherd's Pie
1 lb mince
2 c mashed potatoes
4 oz cream cheese
1 c shredded cheddar cheese
2 tsp minced garlic
1 c beef gravy
Preheat over to 375°F Brown meat in skillet and drain.
Boil and mash potatoes.
Mix potatoes, cream cheese, 1/2 cup of the shredded cheese and the garlic until well blended.
Stir gravy into meat.
Spoon into 9-inch square baking dish.
Cover with potato mixture. Don't worry about it being perfectly even, the more rustic it looks, the better.
Sprinkle with remain 1/2 cup shredded cheese. Bake for 20 minutes or until heated through.
Top tip:  Make sure your orders are very specific that the pan must be emptied of boiling water and washed after draining the potatoes.  The first time I tried this I came home to find the pan burned through and still cooking on the stove – destroyed my best Tefal!
– Margie x